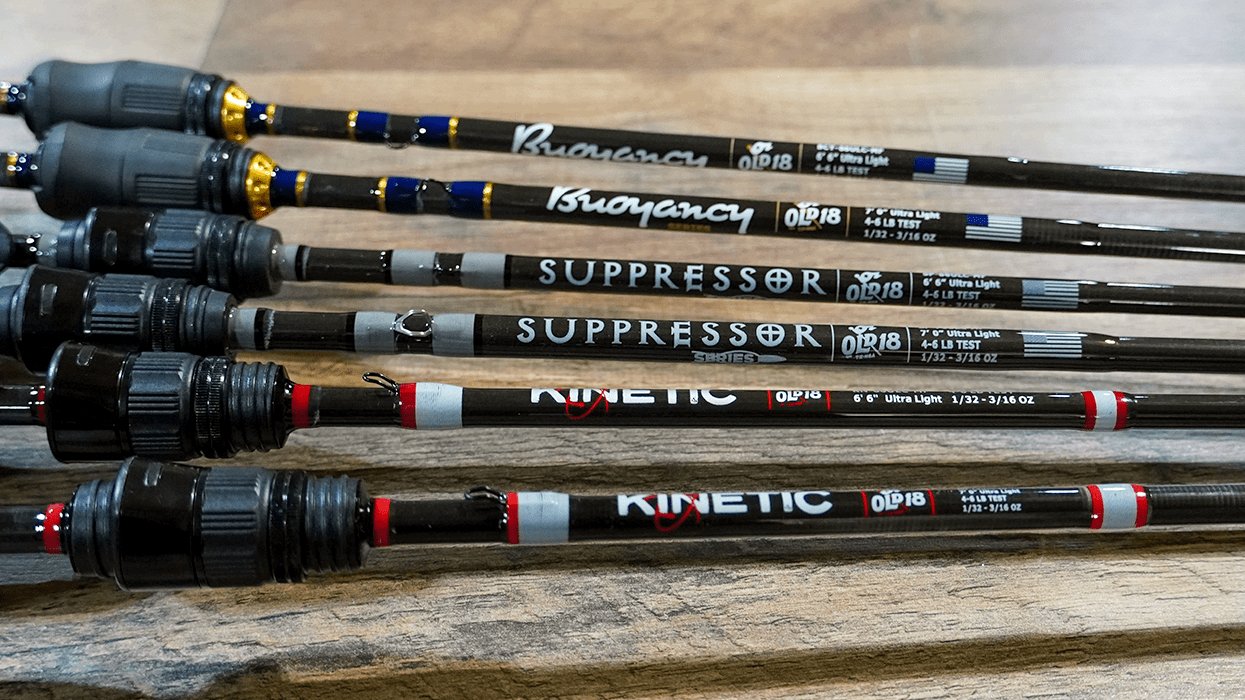 Experience the Ultimate in Lightness: Introducing Our Bait Finesse Rods
Are you ready to take your fishing game to a whole new level? At Old 18 Outfitters, we're proud to introduce our cutting-edge Bait Finesse Rods, designed for anglers who demand nothing but the best.
Feather-Light and Ultra-Sensitive
Our rods are crafted with precision, most using state-of-the-art carbon fiber blanks made right here in the USA. This means one thing – unmatched lightness and sensitivity that you won't find anywhere else. When you hold our Bait Finesse Rods, you'll feel like you're holding pure finesse in your hands.
Master the Art of Bait Finesse
Whether you're a seasoned pro or just starting your bait finesse journey, our rods are here to help you finesse your way to success. With their exceptional sensitivity, you'll detect even the slightest nibble, giving you the edge when it counts the most.